Amy Steele
feminist. vegan. Simmons College B.A. Boston University M.S. in journalism. likes: indie film; documentaries, foreign films; art museums; tea; vegan cooking; literature; alternative music/goth/ Americana/ electro-pop/ folk.
Homepage: http://entertainmentrealm.com
Posted in TV on October 21, 2017
Project Runway. Season 16 Episode 10 on LIFETIME. judges: Heidi Klum, Nina Garcia, Zac Posen. Guest judge: Carly Chaikan. Host: Heidi Klum. Mentor and co-host: Tim Gunn.
 Episode 10: Driving Miss Unconventional
Final six: Ayana; Brandon; Kentaro; Kenya; Margarita; Michael. I've liked Ayana from the beginning. Otherwise I'm not terribly excited. This lackluster season will easily be forgotten.
Unconventional challenge sponsored by Lexus. Tim reminds designers to create "looks that do not conform to rules" and to "think outside the box." No driving around this time. Instead designers have three minutes to grab rescue/safety materials for their designs from a few SUVs. Margarita says she plans something with an "athletic vibe." Michael is fetish-inspired. Is that his aesthetic? I don't know and should by this point. Kentaro tells Brandon that Lyric has "trunk in the junk." He's working on a crop top and pleated skirt. Blah. Kenya plans to make a dress out of seatbelts. Ayana wants to make something big.
Tim comes in for critiques. He tells Margarita she's over-thinking and he was "at first dubious" but once she explained her plan he understood. To Ayana: "This has the potential to be incredibly chic." He questions Kenya's textile construction and her all-black look. He tells Michael that it looks like he's creating two different looks. Tim's concerned that Kentaro's using fabric as fabric and it's not unconventional enough. Tim says to Brandon: "This is the second challenge in a row that you've been visibly flummoxed." Brandon replies: "It's tough one Tim." One of Tim's favorite words is dubious.
The model chit-chat to the mirror isn't adding anything to the season. Maybe if it were edited better it might work but I don't find much merit in it. This is a show about fashion designers not models. If we want to find out about modeling then we watch America's Next Top Model.
Michael says that Ayana's looks is "so beyond, so over-the-top in the worst way possible. She might be in trouble." Oh Michael, you HOPE she's in trouble but that look is amazing and you've designed some Frederick's of Hollywood off-the-rack look. He's been pretty catty all season. Margarita too. Bringing the drama. A sleeve falls off Ayana's design right before the runway. She glues it. Kenya has a zipper break. Eek.
Heidi reminds the designers: "Every single stitch counts. There's no more room for error." Was there ever room for error? Isn't that the point of this competition?
Runway notes:
Brandon—great colors. Not flattering. Bell shape.
Kentaro—bad cultural appropriation costume
Michael- pretty blue
Ayana—yaaas girl! Gorgeous, amazing shape and textile
Kenya—cool style
Margarita—trash bags
Guest judge this week: Carly Chaikan [Mr. Robot]
HIGH SCORES:
BRANDON
materials: liferaft; hose
Zac: "I adore this. This is spectacular work."
Nina: "I love seeing you play with movement."
Heidi: "It's flirty but hard at the same time."
AYANA
materials: lifeguard float; reflectors; mesh netting; danger tape
Heidi: "This look is so fantastic. It's sleek. It's modern. It's chic."
Zac: "This is hot. This is bold. This is big."
Nina: "She looked like she was on fire. There's a sense of drama, a sense of elegance."
KENYA
materials: seatbelts; plastic boat
Heidi: "I think this is very good. It has a lot of detail. You created a cool dress."
Nina: "This is an example of ow you can do drama and not put everything but the kitchen sink in."
MARGARITA
materials: caution tape; reflectors; knee pads; hard hats; safety harness
Nina: "I really like this. I'm getting a superhero vibe."
Heidi: "This girl is very modern."
Zac: "The textile you created was really inventive. Your use of materials is quite wonderful." He says that he doesn't know Margarita's style yet.
LOW SCORES:
MICHAEL
materials: bungee cords; harness straps; ace bandages
Nina: "It lacks drama. She looks like a backup dancer for a music video."
Carly: "She looks very hookerish. A little tacky and cheap."
Heidi: "It looks like you didn't work as hard as everyone else."
KENTARO
materials: firehose; yellow cone
Nina: "I see a lack of vision."
Heidi: "She almost looks like a doll."
Carly: "It feels a little basic."
AYANA is the WINNER
MICHAEL is OUT
Posted in Music on October 21, 2017
Tuscon, Arizona band Calexico released a new video for the song "End of the World with You" from its upcoming album The Thread That Keeps Us [Anti- Records] which will be released on January 25, 2018.  Assured, laid back indie rock/ American song with lots of Wilco and The Replacements influences. love these lyrics: "Love in the age of the extremes/ there's nothing better that i'd rather do/ then scatter all the myths/ and walk to the start of the end of the world with you."
About the new album, guitarist/ vocalist Joey Burns said: "There's a little more chaos and noise in the mix than what we've done in the past, Whenever we're writing and we come up with something that feels too familiar, someone will end up saying, 'That feels good, but let's keep going and see what else we can uncover.' It's been really important to the arc of this band's evolution for us to always keep on trying new things."
Calexico is:
Joey Burns [vocals, guitar, cello, upright bass]
John Convertino [drums, percussion, vibes, marimba, accordion]
Jacob Valenzuela [vocals, trumpet, vibes, keyboard]
Martin Wenk [trumpet, accordion, guitar, synth, vibes, backing vocals]
Scott Colberg [double bass, electric bass]
Sergio Mendoza [piano, farfisa]
Jairo Zavala [bazouki, baritone guitar, vocals]
The Thread That Keeps Us Tracklisting:
 End of the World with You
 Voices in the Field
 Bridge to Nowhere
 Spinball
 Under the Wheels
 The Town & Miss Lorraine
 Flores y Tamales
 Another Space
 Unconditional Waltz
 Girl in the Forest
 Eyes Wide Awake
 Dead in the Water
 Shortboard
 Thrown to the Wild
 Music Box
Posted in TV on October 18, 2017
Set your DVR! Some interesting movies are airing on Lifetime this fall.
The Wateher in the Woods
Starring Anjelica Huston, Tallulah Evans
Directed by Melissa Joan Hart
Written by Scott Abbott
Premieres October 21 at 8pm ET/PT
In this reimagining of the '80s cult classic, Jan Carstairs (Tallulah Evans) and her family move into idyllic Aylwood manor for the summer, Mrs. Aylwood  [Academy Award winner Anjelica Huston] thinks she looks a lot like her daughter who vanished 20 years before. The family is warned against entering the woods, but Jan and her little sister Ellie (Dixie Egerickx) hear voices coming from the forest. Jan starts to investigate the weird things which start happening.
FLINT
Starring Queen Latifah, Betsy Brandt, Jill Scott and Marin Ireland
Directed by Bruce Beresford
Written by Barbara Stepansky
Premieres October 28 at 8pm ET/PT
Inspired by the Time Magazine story, "The Toxic Tap," by Josh Sanburn, Flint focuses on whistleblowers who exposed the environmental scandal. After discovering that Flint, Michigan water is contaminated and has been causing major illnesses to themselves and  their families, LeeAnne Walters (Betsy Brandt), Melissa Mays (Marin Ireland) and Nayyirah Shariff (Jill Scott) join forces to expose the wrongdoings committed by their government officials.
Lifetime has partnered with the United Way of Genesee County on a PSA, featuring the cast of Flint, to encourage viewers to donate to help the people of Flint. Funds raised will go to much needed short-term, immediate relief, including purchasing filters and bottled water, and long-term health and development needs for the children of Flint and their families. More information HERE.

The Lost Wife of Robert Durst
Starring Katharine McPhee and Daniel Gillies
Directed by Yves Simoneau
Written by Bettina Gilois
Premieres November 4 at 8pm ET/PT
Based on the book A Deadly Secret: The Bizarre and Chilling Story of Robert Durst by investigative journalist Matt Birkbeck, The Lost Wife of Robert Durst tells the story of Robert Durst's first marriage. Kathie (Katharine McPhee) falls in love with real estate scion Robert Durst (Daniel Gillies). When Kathie disappears in 1982, her family and friends become concerned and disturbed that the police aren't taking the case seriously. While Durst is currently in jail awaiting trial for the murder of his close friend, questions remain and The Lost Wife of Robert Durst explores what may have happened between Durst and Kathie.
Oscar Pistorious: Blade Runner Killer
Starring Andreas Damm and Toni Garrn
Directed by Norman Stone
Written by Amber Benson
Premieres November 11 at 8pm ET/PT
Oscar Pistorious: Blade Runner Killer tells the story of the sprint runner dubbed the "Blade Runner" who rose to fame after winning a gold medal in Paralympics and being the first double-leg amputee to participate in the Olympics. Oscar (Andreas Damm,)  had a fairy tale  romance with model Reeva Steenkap (Toni Garrn)  until he shot and killed her one morning. Told from the perspective of Reeva and her mother gives viewers a glimpse into what happened that night.
I Am Elizabeth Smart
Starring Skeet Ulrich, Deirdre Lovejoy and Alana Boden
Directed by Sarah Walker
Written by Tory Walker
Narrated and Produced by Elizabeth Smart
Premieres November 18 at 8pm ET/PT
This year marks the 15-year anniversary of Elizabeth Smart's abduction. Part of a cross-network event with A&E, Lifetime's I Am Elizabeth Smart is an authorized movie about the kidnapping of Elizabeth Smart, told from her perspective and with her full participation. In June 2002, 14-year-old Elizabeth Ann Smart (Alana Boden) was abducted from her Salt Lake City home by religious fanatic Brian David Mitchell (Skeet Ulrich). He brought her to an encampment where he and his accomplice Wanda Barzee (Deirdre Lovejoy) held Elizabeth captive. Elizabeth Smart narrates the movie and is also a producer
The two-part documentary special, Elizabeth Smart: Autobiography debuts on A&E on November 12 and 13.
Posted in TV on October 16, 2017
Project Runway. Season 16 Episode 9 on LIFETIME. judges: Heidi Klum, Nina Garcia, Zac Posen. Guest judge: Kate Upton. Host: Heidi Klum. Mentor and co-host: Tim Gunn.
Episode 9: A "Little" Avant Garde
The twin saga continues. After Michael storms off because Claire won, Margarita goes to find him while Batani starts to tell Heidi about the measuring that Claire [and Shawn] did. Michael tells Tim Gunn that Claire has a retractable ruler and measures garments back at the hotel. Michael comes back onstage. Heidi looks titillated that there's a storyline, that there's drama.
"Michael, Why are you running off the stage?" asks Heidi.
"I couldn't stand here and listen to a win I think wasn't well-deserved," Michael responded.
"But are you a judge?" Yolanda asked.
"No but I see what goes on in the workroom and back in the apartments," Michael stated.
Heidi: "I think you all borrow from each other."
Nina says: "You all know your own strength and your own creative power."
BATANI is OUT.
Meanwhile . . . Tim backstage: "If Claire used a measuring tape outside the workroom there will be consequences." Margarita feels awful about how it all went down and how it made everyone look. She regrets not bringing up her concerns before the runway show. Talk in the green room is pretty tame. No yelling. No tears. Claire's relatively composed. She's a restrained upset. Tim comes in and with a crackling voice asks: "Is it true that you have had a measuring tape in your room?" Claire doesn't look at Tim and in a monotone, responds: "I have a measuring tape." Tim says: "Is it true that you have been measuring garments in your room." Claire says that she has done. Tim says that they have to rescind the win and send her home. Dixie will now used dream machine Brandon's design. Batani will stay after all.
This week's sponsor is something called Shopkins. Little kids come out with dolls in hand and get assigned to designers. The challenge is to create an avant garde look inspired by one of the young people's favorite Shopkins "shoppie." Shopkins will create a one-of-a-kind shoppie inspired by the winning design. Also a 5,000K cash prize. They have 30 minutes to consult with the children and to sketch and one day for the challenge with a budget of $300. Brandon's kid wants him to put chocolate on and in the design. Brandon looks befuddled. Ayana doesn't want to be safe anymore. Her design with tiers of ruffles looks amazing.
Amy gets behind because she chit-chatted with the girl instead of getting input on design. There's a lighter mood in the workroom without the twins.
Tim comes in for critique. He likes Margarita's smart idea. He tells Ayana "it's a lot" and that she needs to edit. To Michael, Tim says: "You can't hide anything with a look like this." He tells Amy that her look is a mismatch of different looks and her textile looks like "cheap pantyhose." He wonders why it's taking Brandon so long: "This challenge is difficult for you isn't it?" Of course Michael thinks that Brandon's relying on Kentaro too much for ideas. Just STOP Michael! As Nina said, you need to just MYOB and do your thing. Of course more drama=more camera time.
Guest judge this week: Kate Upton
Runway notes:
Brandon—pretty color and design
Batani—package
Kenya—another mermaid dress
Ayana—super cute
Kentaro—bridal
Amy—interesting lines
Margarita—flowing
Michael—futuristic disco
Heidi announces, "It was an amazing runway show. Very exciting." So good that there are four high scores and only two low. Oh, and in his spare time, Zac Posen wrote a cook book, Cooking with Zac. If you follow him on Instagram you've seen his dishes.
SAFE: Kenya and Kentaro
HIGH SCORES:
AYANA
Kate: "It's a show stopper. I love the entire look."
Heidi: "I love the imagination."
Zac: "Surrealist Bo Peep. Fun. Expressive."
Nina: "Sophisticated but child like."
MICHAEL —he explains that he wanted a disco ball melting away look
Nina: "It looks so well made."
Kate: "I definitely want to go dancing in that look."
Zac: "I totally got this liquid melting quality. It captures the imagination."
BRANDON
Brandon: "I think it's really cool. I think it's really great work."
Nina: "I respect the fact that you kept to your aesthetic."
MARGARITA
Heidi: "I love this look. It is beyond stunning. It is like a cloud."
Zac: "You can feel the sensuality and emotion in it."
Nina: "I love that you took different fabrics with different textures and built this 360 explosion."
LOW SCORES:
BATANI
Heidi: "I'm not in love. A lot of scraps come together. It doesn't look intentional."
Nina: "It looks like you ran out of time."
Zac: "I wrote down laundry day."
AMY
Heidi: "I was not the biggest fan of this look."
Zac: "I don't feel that it's that risky."
MICHAEL is the WINNER
Both BATANI and AMY are OUT
Posted in TV on October 14, 2017
Project Runway. Season 16 Episode 8 on LIFETIME. judges: Heidi Klum, Nina Garcia, Zac Posen. Guest judges: Yolanda Hadid and Sophia Stallone. Host: Heidi Klum. Mentor and co-host: Tim Gunn.
Episode 8: Client on the GO
I know this is too little little too late but I watched this and just didn't set up the post. for consistency i decided to post now.
Claire and Shawn have one hour to create a new garment. Claire says: "I am now in a position where my success will result in my sister's failure. It is a torturesome feeling." Shawn says: "It's frustrating that it has to be us against each other." In the workroom Shawn doesn't know what to do and looks flustered while Claire is already working on something. Shawn breaks down and says she doesn't want to do it and they get Tim and ultimately Shawn leaves and Claire stays.
DIXIE sponsored challenge. As dated as last week's JC Penney sponsor. Although, people more likely to buy Dixie products than to shop JC Penney. Project Runway also uses Avon for makeup, previously pedestrian Mary Kay, so . . . Good job on making the show relevant.
Challenge: Dress a women on the go and create a custom print. Winning design will be on a DIXIE to-go cup and receive $25,000. "This is huge. This is life-changing," says Margarita. They have 30 minutes with clients and 20 minutes to finalize a print. It's a two-day challenge. Lots of Claire interviews so she's going to BOMB and go home or win this challenge. They'll be creating designs for friends and family of crew members. Claire gets the show's executive producer's best friend. Claire's client says she has tons of nervous energy. Bet she got a briefing from her friend.
Margarita notices that Claire seems to have draped a top that looks like the dress she made the week before. She's getting quite upset by it. "She's my friend," says Margarita. "But she's not my friend. A friend wouldn't do that." Ayana disagrees that it's a knock-off. "We all do ruching at some point," she notes. Amy says: "Interpreting fashion and being inspired by fashion is part of the process." Claire's print is cool. Her design isn't earth-shattering but doesn't look like an exact copy.
Tim comes in to critique. He asks Kentaro if there's enough of him in the design. "It just looks like a slip dress," Tim notes. To Michael is says that his design can't just be a "plain pant." Tim likes Brandon's top but not the skirt. He tells Amy to focus on the shirt she's designed. He doesn't like Ayana's pants. And he asks Batani: "Where's the print?" He tells Kenya that her peplum doesn't look integrated. Tim tells Claire that her design looks "gimmicky."
Claire thinks people are interacting with her less than when Shawn was also there. Michael's thinks Brandon's getting cocky. Kentaro and Brandon discuss the 25K prize while taking a break. Brandon says that it's more than he makes in a year.
Michael says that Claire isn't playing the game "right."
Runway notes: Cool design by Amy. Nice top by Brandon. Nice shape to Batani's design. Margarita's design looks off the rack. Great pants and print by Claire. Too short with Ayana's design. Unflattering look by Michael. Don't like the peplum skirt that Kenya designed. It's unflattering. Kentaro's design looks like pajamas.
Guest judges this week: Yolanda Hadid and model Sophia Stallone
HIGH SCORES:
KENYA
Nina: "I love the color. I love the print."
Zac: "The detailing throughout is exceptional."
KENTARO
Zac: "This is sublime. These colors just sang down the runway."
Heidi: "You're drowning her in 20 yards of fabric."
Nina: "It is 360 degree elegance."
CLAIRE
Heidi: "I think she looks perfect head to toe."
Zac: "This was the effective print and I think you have more creativity in you."
Nina: "In terms of design am I blown away? Have I never seen this before? No."
LOW SCORES:
BATANI
Heidi: "I'm very confused when I see this look."
Sophia: "Nothing is balanced."
Nina: "This is a print challenge."
MICHAEL
Nina: "There's too much going on and you didn't take into consideration her proportions."
MARGARITA
Nina: "The dress looks like she's a preppy lady and the top looks like she's going to a cocktail party."
Zac: "I like your print. That's about it. I expect more from you."
Margarita gets upset and says she was distracted in the workroom but that she "wasn't raised to throw people under the bus." In the green room, Michael says he doesn't understand why judges said Claire's look was basic but put her in the top. Well, Michael, the winning DESIGN gets on the DIXIE to-go cup. Drama makes good television. This season's been lacking in it.
CLAIRE is the WINNER
Michael stomps off stage. Heidi asks what's going on. Backstage Michael tells a producer that he came to play fair.
to be continued …
Posted in Books on October 2, 2017
Sisters by Lily Tuck. Atlantic Monthly Press| September 2017| 156 pages | $20| ISBN: 978-0-8021-2711-2
RATING: ****/5*
In this well-crafted, potent novel, a woman shares her marital insecurities. The unnamed woman lives with her husband and his two children. Author Lily Tuck deftly brings us into this woman's world and into her mind as she competes with her husband's first wife. She questions everything about her relationship with her husband, from not having her own children ["The girl, slightly older, was hostile. Not having children of my own, I tried too hard to please them. I wanted them to like me– to love me–and I allowed them liberties that, in retrospect, I should not have."] to not having the right career ["I have a career, but I am not a pianist or an artist. My career gives me some financial freedom, it gets me out of the house, but it is not all consuming. If I had to give it up tomorrow, it would not matter much. I am not passionate about my work."] She explains that not having children even affected her relationship with her sister–"Eloise is a few years younger than I am and we have never been close. Less so once she got married and she had kids, reasons I suppose for her to act superior to me. I've met her kids. Her kids are surly and overweight." She's so obsessed with her husband's first wife that she's perplexed that he doesn't seem to care about her past romances–"And despite my own reservations about speaking of it, I have to admit that his lack of curiosity about my love life was not flattering."
–review by Amy Steele
FTC Disclosure: I received this book for review from Grove Atlantic.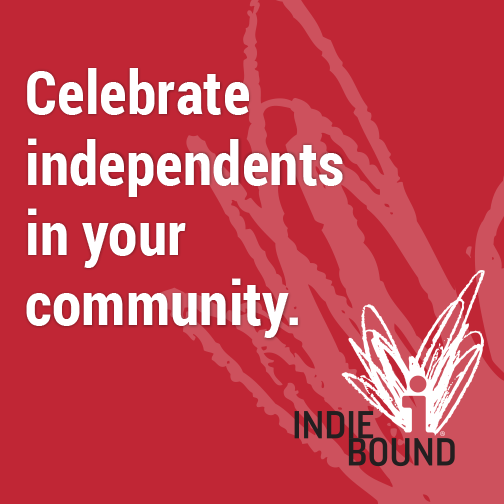 Posted in TV on October 2, 2017
Project Runway. Season 16 Episode 7 on LIFETIME. judges: Heidi Klum, Nina Garcia, Zac Posen. Guest judge: Asia Kate Dillion. Host: Heidi Klum. Mentor and co-host: Tim Gunn.
Episode 7: The Ultimate Face-off
As annoying as the twins are I still feel empathy for them and perhaps it's just good editing and producing. Claire's freaking out about being in the bottom two twice. Shawn notes that she's also been in the bottom. "I just want to get out of this rut and move toward the top where I belong," Claire says. She's been saying that for weeks so either she's out or she makes a massive comeback. Although in past seasons I'm not sure anyone has been able to make it to the final four after being on the bottom for that many challenges.
This season isn't all that interesting or surprising and it's unclear how Project Runway can change up the show to make it more interesting. I like most of this season's designers okay but nobody stands out that much. I look forward to Project Runway Jr. to return.
The designers are at JC Penney. This doesn't scream fashion to me. As Andy Cohen said in his Andy Cohen Diaries it's "low rent." They're in the menswear department so everyone freaks out a bit until Tim tells them that they're not designing menswear but using menswear as inspiration. Cue the "boyfriend" sweaters, jeans, shirts etal. It's a team challenge. The designers will work in teams of two. First they're assigned JC Penney fabric. Yuck. The they pick teams and can't pick someone who has the same fabric. The teams are: Kentaro and Brendon; Amy and Kenya; Claire and Shawn; Margarita and Batani; Ayana and Michael. They get 30 minutes to sketch and will get $100 for notions, trims and supplemental fabric at Mood. I have NEVER bought an item of clothing at JC Penney. The last time I entered a JC Penney was to look at a Sephora inside the JC Penney. A dirty, messy Sephora. At Mood it's Swatch's tenth birthday! So cute. He's wearing a crown. There's a cake.
Claire: "I think Shawn has relied a lot on me for the last challenge. It's frustrating. I too want to succeed in this competition." Brendon and Kentaro seem to be the frontrunners. Amy and Kenya say they respect each other and work well together. During the critiques, Tim tells Margarita that her design is "a lot of work." He's concerned about Amy and Kenya's look being matronly. He tells Ayana her design "looks like a hospital gown." He dubs Brandon and Kentaro the dream team as they have similar sensibilities, good skills and have both won. Margarita seems particularly spiteful and catty every time she's interviewed about other designers. Michael hopes that being dubbed the dream team does to Brandon and Kentaro's heads and they "crumble." Tim tells Michael he doesn't understand his look but notes: "I could be wrong. I'm an old fart."
Shawn asks Kentaro if she can design a legging boot like he'd designed for the prior challenged. Model Liris gets in the mirror to say that she's a 14 with a "badonkadonk" and that the twins aren't used to designing for plus size. To be fair, as Tim said when they mentioned this, none of the designers are all that used to designing for plus size women.
Guest judge this week: actress Asia Kate Dillion [Billions]
Runway notes: Amy's look is constructed well. The hoodies that Brandon and Kentaro designed are super cute. Batani's look is lovely. Margarita's dress is pretty. I'm not keen on any of the fabrics but I'm not the target shopper. Underwhelmed by this week's runway.
Ayana and Michael are safe.
HIGH SCORES:
Brandon and Kentaro
Heidi: "I'm in love with both of these looks."
Nina: "I love the effortlessness. There's a lot of versatility in these outfits."
Zac: "Nice casual quality. By far the most cohesive on the runway."
Margarita and Batani
Heidi: "I love both these looks too. I am a huge fan of yours Margarita. The fit is so nice."
Zac: "I'm in love with your dress. It is just a little bit different."
Nina: "It's so polished and sophisticated."
Asia: "They look comfortable. They look effortless."
LOW SCORES:
Zac: "I don't feel the cohesion. This t-shirt is just bad design. The world doesn't need this."
Nina: "Why do we need these clothes?"
Amy and Kenya
Heidi: "Kenya, I think what you presented is too boring."
Asia: "These looks feel like flight attendant uniform rejections of the 70s."
Nina: "Even the way you styled these girls, they look old."
Margarita is the WINNER
the twins will have a one hour faceoff challenge.
to be continued…
One of the twins will likely be OUT but we won't find out until the next episode.