Amy Steele
feminist. vegan. Simmons College B.A. Boston University M.S. in journalism. likes: indie film; documentaries, foreign films; art museums; tea; vegan cooking; literature; alternative music/goth/ Americana/ electro-pop/ folk.
Homepage: http://entertainmentrealm.com
Posted in Music on June 11, 2019
Grammy-nominated K. Flay released a new single– "Sister"– with a dark driving beat and uplifting lyrics. It's from her upcoming album Solutions which is out July 12, 2019. Her music combines analog synths with live bass and guitar, infusing pop, rock, hip-hop, and electronica.
Here's what the Illinois native had to say about sisterhood: "Being a sister isn't about gender or DNA. It's about unselfconscious love. About saying I'M HERE, I LOVE YOU, IT'S OK TO BE YOURSELF, and hearing those words echoed back. Not because you asked for them, but because they're true. Girls are sisters and boys are sisters. Dads are sisters to their sons. Mothers sisters to their mothers too. I've come to understand that family is created. Family is a verb. It's something you build day by day, sometimes in the hot sun and sometimes when everything is going wrong."
About the album title, Flay said: "The solution to almost every problem is usually really simple. For me, it's so basic: staying connected to the people I love, taking care of myself the way I'd want my friends to take care of themselves, and doing things I know are going to make me happy – not what social media or strangers or society tells me. So many of my past records were about problems. Right now I'm in a place where I'm looking for some light. Balance is important. Life doesn't have to be chaotic in order to be meaningful."
NORTH AMERICAN TOUR DATES
6/7 – Las Vegas, NV – The Cosmopolitan
6/10 – Indianapolis, IN – The Vogue
6/12 – Cincinnati, OH – Bogart's
6/14 – Manchester, TN – Bonnaroo Music and Arts Festival
6/15 – New Orleans, LA – Howlin' Wolf
6/16 – Atlanta, GA – Variety Playhouse
6/29 – West Valley City, UT – LOVELOUD Festival
8/2 – West Allis, WI – Wisconsin State Fair
8/3 – Long Beach, CA – Alt 98.7 Summer Camp
8/24 – Cheyenne, WY – Edge Fest
9/3 – Phoenix, AZ – Marquee
9/5 – San Diego, CA – Observatory North Park
9/7 – Oakland, CA – The Fox
9/9 – Vancouver, BC – The Commodore
9/11 – Seattle, WA – SODO
9/13 – Portland, OR – Crystal Ballroom
9/14 – Missoula, MT – The Wilma
9/17 – Minneapolis, MN – First Ave
9/19 – Chicago, IL – The Riviera Theatre
9/20 – Detroit, MI – The Crofoot
9/21 – Buffalo, NY – Town Ballroom
9/22 – Toronto, ON – Phoenix
9/24 – Brooklyn, NY – Brooklyn Steel
9/25 – Boston, MA – Royale
9/26 – Philadelphia, PA – TLA
9/29 – Washington, DC – 930 Club
9/30 – Charlotte, NC – The Fillmore
10/2 – Nashville, TN – Marathon
10/4-6 – Austin City Limits
10/11-13 – Austin City Limits
10/12 – Denver, CO – The Fillmore
Posted in Books on June 11, 2019
I Guess I'll Write It Down by Beth Evans. William Morrow| June 11, 2019 | $14.99| ISBN: 9780062796134
RATING: 4.5/5*
If you follow Beth Evans on Instagram, you know how relatable and supportive her comics can be. Social media can be difficult but it can also provide a particular sense of community, a place to realize that you're not alone in your struggles. Beth's comics allow empathy and encouragement. She's open about her mental health especially dealing with anxiety which can be scary and frustrating and debilitating for many. It's also especially lonely to be side-lined by anxiety. Fans of Beth's work will particularly appreciate this journal. This journal contains 28 never-before-seen cartoons which will inspire people to share their thoughts and desires. Writing can be therapeutic and many people understand the importance of writing down our emotions. Carry around this compact and pretty journal or keep it in a bedside drawer to write down all the feelings when you need to reflect or keep a record of events. Beth Evans has more than 280, 000 followers on Instagram. Her comics help people feel a bit less alone and a bit less anxious. She's the author of I Didn't Really Think This Through.
–review by Amy Steele
FTC Disclosure: I received this book for review from William Morrow.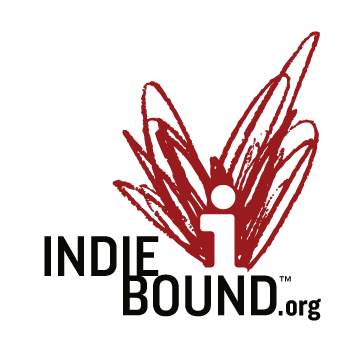 Posted in Books on June 8, 2019
The Ten Loves of Nishino by Hiromi Kawakami. Europa| June 4, 2019| 240 pages | $17.00| ISBN: 978-160-945-532-3
RATING: ****/5*
"I loved the idea of falling in love with someone, but the actual being in love part was difficult. I was all too familiar with my own desires. And I was very straightforward about asking myself what it was that I really wanted."
Hiromi Kawakami gorgeously writes about love in a dark, amusing, charming and weird way that I find impeccable and engrossing. As the title suggests, ten women recount their relationships with a man named Nishino. The novel delves into the absurdities of any love relationship. Nishino is an enigmatic man that never married or had children. He's had a strong effect on many intelligent, accomplished, fascinating women. One lover describes his physical appearance: "Thick hair. An angular but not too prominent chin. Deep dark eyes. A mouth always turned up at the corners." We learn a bit more about Nishino yet never really know him completely.
Although married at the time, Parfait fell in love with Nishino who is 12 years older than her: "When I think of Nishino's embrace, I am struck with a fleeting wistfulness, but I cannot recall in which way I had been in love with him." Another woman fell in love with him when they were in school together: "I would always remember clearly what happened in the grass between our fourteen-year-old selves, in the elusive space between adulthood and childhood." When she was working as his superior at a company, Manami had a relationship with the Nishino: "We were anxious. We were light. We had been rapturously happy. We had been in despair. We had been on the verge of loving one another. But, incapable of doing so, we found ourselves on the precipice, doomed to remain there forever." One woman met Nishino at the Energy-Saving Cooking Club: "I was surprised that men like Nishino existed in the world, the type of man who could slip so smoothly into a woman's sensibility. I was surprised by the way, before even being aware of it, I was trying to act out the rule of the "alluring older woman." I was surpsied by how easily emotions such as jealousy or possessiveness could be aroused with regard to a person for who I harbored not even the slightest feelings."
I really liked Kawakami's previous novel The Nakamo Thrift Shop and now after reading The Ten Loves of Nishino I know I'm a fan.
–review by Amy Steele
I received this book for review from Europa.

Posted in Books on May 28, 2019
<em>The Wonder of Lost Causes</em> by Nick Trout. William Morrow| April 2019| 440 pages | $16.99| ISBN: 978-0-06-274794-5
<strong>RATING: 3.5/5*</strong>
Dr. Kate Blunt is a single working mother. She's a veterinarian at an animal shelter. Her son Jasper, who has cystic fibrosis, forms an instantly strong bond with a problematic dog that's recently arrived. Whistler seems to communicate with Jasper and he also has a strikingly similar cough. It seems obvious that the boy and this dog belong together. If nobody adopts the dog in two weeks, the dog will be euthanized. He's been badly mistreated and doesn't trust anyone but Jasper, who desperately wants to adopt Whistler. Kate doesn't want to adopt any dog. She's overwhelmed with work and taking care of her chronically ill son. Jasper plans to convince his mother to adopt Whistler. While this is happening, someone contacts the shelter to claim the dog. Apparently, he's a trained service dog. He's trained to detect seizures in children. It seems that even if they wanted to adopt him, he belongs to someone else. A child needs him and his special skills. Kate and Jasper travel to deliver the dog to the organization. Will they or won't they be able to let go of the dog? It's clear that Jasper's happier with Whistler.
"I admit it: I'm afraid of change. Living with this disease has rendered me fluent in fear. Change apartments—how hard can it be? Take your dog to work—what's the problem? You're a vet; you've even got the health insurance issue covered. But let's say I find a new home that's perfect for Jasper and money pours into the shelter so I don't need to look for a new job, I've still got to worry. And it's more than who's going to clean up an accident because our doctor's appointment ran late of where on earth the dog will stay when we're trapped in the hospital for three weeks at a time. It's the guarantee that a dog will influence my focus on Jasper, distracting me in small, innocent ways, forcing decisions, unnecessary considerations, and, worst of all, extra responsibility. This sounds trivial because it is trivial, but for a single mom with a sick child, the prospect of caring for something, anything more, feels like a burden, a final straw, guaranteed to make our already precarious existence bow, falter, and crack."
Cystic fibrosis is a genetic disease which causes persistent lung infections and limits the ability to breathe. Alternating between Jasper and Kate's viewpoints, there's plenty of insight on what it's like to struggle with cystic fibrosis and what it's like to be the caretaker for someone with the disease. Jasper spends lots of time in the hospital. He's weaker than other children. Jasper comes across as a laid back, savvy, determined child. He's rather matter-of-fact about cystic fibrosis. His mother understandably worries about her son, maintains a rigid care schedule and remains vigilant about his health and safety. The novel emphasizes how important animals can be to our emotional well-being. I appreciated that author Nick Trout is also a veterinary surgeon in Boston. He brings vast experience to his writing. This novel seems particularly personal as Dr. Trout has a daughter with cystic fibrosis. He's British and so is Jasper's absent father, amusingly making Jasper an anglophile to his mother's dismay. Even if you're not a dog person, you'll find yourself rooting for Jasper and Whistler in the end.
MAY IS CYSTIC FIBROSIS AWARENESS MONTH.
–review by Amy Steele
FTC Disclosure: I received this book for review from William Morrow.

Posted in Music on May 28, 2019

North London singer-songwriter Mae Muller reminds me of Lily Allen. She's edgy and has that speak-sing going on. This new song "Anticlimax" has a grooving beat and a sunny, confident vibes.
Muller said:
"Anticlimax is a feel-good song about a not so good situation. I wanted to capture that feeling of disappointment when you've liked someone for ages and then you finally end up giving it a go and it's nothing like what you thought it would be! It all works out in the end though because it made me realise my worth and that I don't have time for a time waster!"
The 21-year-old gained attention when she posted Rihanna and Frank Ocean covers on Instagram. She's released two EPs-After Hours and Frankly.
Mae describes music as her weapon: "I won't write a sad song, I'll write a bad bitch thing like 'I'm going to fuck your life up'. It's my way of feeling strong."  Very cool.
Posted in Music on May 15, 2019
Electronic pop duo Phantogram will be on tour late summer. The tour kicks off on August 16 in Reno, Nevada. One dollar from the purchase of each ticket will be donated to the American Foundation for Suicide Prevention in honor of Sarah Barthel's sister who died by suicide.
TOUR DATES:
August 16–Reno, NV– Grand Theatre at The Grand Sierra Resort*
August 17–Ogden, UT–Twilight Concert Series*
August 18 –Denver, CO–The Mission Ballroom
August 20–Bellvue, CO–Mishawaka Amphitheatre*
August 22–Council Bluffs, IA– Stir Cove at Harrah's*
August 23–Kansas City, MO–KC Live!*
August 25–St. Paul, MN– Palace Theatre*
August 27–Madison, WI–The Sylvee*
August 28–Columbus, OH– Express Live!*
August 29– Detroit, MI–The Fillmore*
August 30–Toronto, ON–Rebel*
August 31–Clifton Park, NY–Upstate Concert Hall
September 3–Boston, MA–House of Blues*
September 5–Brooklyn, NY–Kings Theatre
September 6–Washington, D.C.–The Anthem*
September 9–Atlanta, GA–Tabernacle*
September 10–Birmingham, AL–Avondale Brewing Company*
September 12–Houston, TX–White Oak Music Hall*
September 13– Dallas, TX–The Bomb Factory*
September 14– Austin, TX–Stubb's*
September 16– Phoenix, AZ–The Van Buren*
September 18–San Francisco, CA–Bill Graham Civic Auditorium*
September 20-22–Las Vegas, NV–Life Is Beautiful
* with Bob Moses
Posted in Books on April 16, 2019
Acts of Infidelity by Lena Andersson. Other Press| April 23, 2019| 336 pages | $16.99| ISBN: 9781590519035
RATING: *****/5*
As with Willful Disregard, Swedish author Lena Andersson's second Ester Nilsson novel, Acts of Infidelity, examines love and its complications, challenges and painful consequences. Writer Ester Nilsson meets actor Olof Sten and immediately falls in love with him. Olof isn't exactly available, he's married, but that doesn't deter either of them from embarking into a relationship. Unfortunately, Ester doesn't want to be the other woman, she wants to be Olof's central focus. His one and only. Olof makes it clear that he's not planning to leave his wife but Ester remains hopeful. "This was exactly what married people said when someone else had shaken their foundations, Ester thought. When people felt an intense desire, they might insist otherwise. The trick was knowing when they meant what they were saying and were saying it to be clear and honorable and when they meant the opposite. The question demanded a far-reaching and risky act of interpretation, work to which Ester was always willing to subject herself." Unfortunately, Ester becomes Olof's mistress. It seemed that unless she wanted to eliminate all contact with him that it was inevitable.
The overall darker tone and humor appeals to me. This novel is extremely relatable as is Willful Disregard, in which Ester experienced unrequited love. I often fall for unavailable men or those that just want to be friends with me or just have sex with me. When you're emotionally vulnerable, it's easy enough for men to string you along. It's not that men and women can't be friends. It's just that if there's chemistry or sex involved that definitely complicates things. He lets her know that he merely wants to be friends. He really likes her and wants to spend time getting to know her. But to what end Ester wants to know? When you're a single woman over 40, how much time and energy should you spend on platonic relationships with men?
I completely empathize with Ester. We're a lot alike in choosing inappropriate men or having bad timing in meeting men to whom we're attracted. There's also the over-sharing: "Those unlucky in love and of a certain temperament are compelled to talk about it, all the time and with anyone. Speaking eases the pain." It's this need to know that either we're not alone in having these relationships or over-analyzing everything. It makes us feel better. When you're insecure, you need others to occasionally remind you that it's not you, it's him or something like that. It's also just a need to be intimately seen, to be cared for, to be loved. Andersson writes: "But what was the point of living if there wasn't any hope for intoxication or vivacity? There was no point. You could only grind away because life had been bestowed upon you without you having any say in the matter."
Olof possesses the arrogance and ability to take advantage of Ester's vulnerability. He's bold because he already has the wife, the long-term relationship. Anything that happens with Ester will be a bonus for him. So, they fall into an affair that's extremely push/pull, stop/go, hot/cold. TOTAL MIXED MESSAGES. At one point there's this: "The next morning, too, was devoted to erotic enjoyments." And then this: "The absence of physical contact was worst when they had come so close to it." Make up your mind Olof! It's rather frustrating and I felt angered for Ester.
Eventually after this has gone on for years, Ester decides that she needs to push Olof to decide between her and his wife so she emails his wife. It backfires as Olof accuses her of being a stalker and calls her "psychotic, psychopathic and a crazy cunt." Both Olof and his wife accuse Ester of mental illness and attack her reputation and character. He denies that he ever had an affair. He tells people it was a drunken one-night stand. In this patriarchal society with all the misogyny and toxic masculinity, people generally accept his version of events—"Because a man has urges that require his full stoic and rational powers to shut down, and a woman has her age-old ability to trick men into impregnating her while being irrationally unreliable, once was as good as never."—which might be amusing if it weren't so sad and true and disheartening.  Women get blamed and shamed and men walk away with reputations intact.
–review by Amy Steele
I received a review copy from Other Press.