Amy Steele
feminist. vegan. Simmons College B.A. Boston University M.S. in journalism. likes: indie film; documentaries, foreign films; art museums; tea; vegan cooking; literature; alternative music/goth/ Americana/ electro-pop/ folk.
Homepage: http://entertainmentrealm.com
Posted in Books on July 26, 2019
Devotion by Madeline Stevens. Ecco| August 13, 2019| 304 pages | $26.99| ISBN: 978-0-06-288322-3
RATING: ***/5*
"At first I slipped the ring off before I left my apartment. Then I started wearing it all the time, even in front of Lonnie. I did it because I was bored. Because watching a baby is so repetitive. Because it thrilled me. Because it made me feel sick with worry. Because feeling anything is better than feeling nothing. Because I didn't feel guilty. Because they had so much stuff and I had no stuff. Because it meant nothing to her and a lot to me. Because I wanted to prove to myself that this job didn't mean anything to me. Because this job meant a lot to me. Because it was a test of trust. Because I wanted to know how far I could push her. Because I wanted to feel powerful. Because I wanted to feel powerful like Lonnie must have felt powerful, growing up, wearing this ring."
This reminded me quite a bit of the film Single White Female. A wealthy couple on the Upper East Side hire Ella as a nanny. Ella and Lonnie are both 26-years-old but at vastly different points in their lives. The couple welcomes Ella to make herself comfortable in their home, to eat whatever she wants and sometimes to stay over. Broke when she accepted this position, it's a welcome environment for Ella. Lonnie lives a charmed life to be sure. It's seemingly perfect with her beautiful brownstone, handsome husband and young son. She says she's a writer but Ella cannot figure out what Lonnie's writing. Ella seems thrown off when she finds out that Lonnie's having an affair. She can't understand why. As Ella become increasingly obsessed with Lonnie and her unconventional lifestyle, she starts searching her belongings and reading her journals– "I had the sensation of stepping blinding as I listed the contents of her house's hidden spaces. Of grasping at textures, trying to make out changes in light. I didn't know what it was yet that I was inside, only that whatever I was immersed in was larger than my current understanding." She enters a dangerous cycle where she's extremely attracted to and repelled by Lonnie. Does she want to be Lonnie or be with Lonnie?  How far will Ella go to destroy her or become her? While none of the characters are particularly likeable, it doesn't matter because it's an effectively languid, moody novel examining wealth and envy. It makes for a satisfying summer read. I didn't rate it higher because it took me longer to read than I expected and the characters are ultimately rather forgettable.
–review by Amy Steele
I received an advanced review copy of this novel from Ecco.
Posted in Books on July 23, 2019
The Lady in the Lake by Laura Lippman. William Morrow| July 23, 2019| 352 pages | $26.99| ISBN: 978-0-06-23904-2
RATING: ****/5*
"Alive, I was Cleo Sherwood. Dead, I became the Lady in the Lake, a nasty broken thing, dragged from the fountain after steeping there for months, through the cold winter, then that fitful, bratty spring, almost into summer proper. Face gone, much of my flesh gone."
"It was only when she started moving her things in that she realized while the apartment was charming, the neighborhood was decidedly mixed. Mixed on its way to being not so mixed. Maddie wasn't prejudiced, of course. If she had been younger, without a child, she would have gone south to join the voter registration project a few years back. She was almost sure of this. But she didn't like being so visible in her new neighborhood, a solitary white woman who happened to own a fur coat. Only beaver, but a fur nonetheless. She was wearing it now. Maybe the jeweler would pay more if she didn't look like someone who needed the money."
When Cleo, a young African-American woman is murdered in racially divided Baltimore, recently divorced Madeline "Maddie" Schwartz thinks she can solve the mystery.  It's 1966 and Maddie wants to have her own success apart from her wealthy ex-husband –"The infuriating thing was that her mother was right. Everything about Maddie's post-Milton life was smaller, shabbier."– She starts working at a newspaper where she's relegated to answer questions for an advice column. She becomes romantically involved with an African-American police officer who provides her with inside information on Cleo's case. She's determined to figure out who killed young Cleo and to earn a better position at the newspaper. Maddie seems to be the only one interested in uncovering the truth about Cleo's murder. Meanwhile, the ghost of Cleo has her own opinions about Maddie's sleuthing. Author Laura Lippman effectively takes readers to the gritty streets of Baltimore in the 1960s through the vastly different and unique experiences of a black woman and a white woman.The novel alternates between Maddie, Cleo and a cast of characters (such as a bartender, a classmate, a patrolman, a columnist, a waitress) who may or may not know things about both women and the murder. As the novel progresses, we discover details about each woman. It's a classic noir novel but also a strong psychological novel that examines what motivates women to make the choices they do, particularly in a white male-dominated society. Will Maddie's own secrets end her journey of self-discovery, freedom and empowerment?
–review by Amy Steele
I received a copy of this novel from William Morrow for review purposes.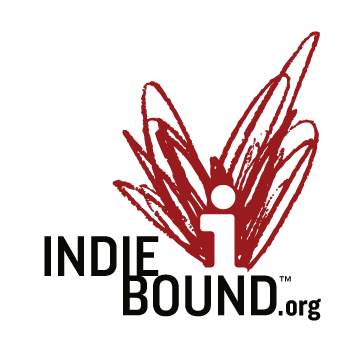 Posted in Music on July 20, 2019
"War in My Mind," Beth Hart
Beth Hart has a powerful voice, writes honest and raw lyrics and possesses a solid bluesy-rock style. The Grammy-nominated singer-songwriter will be releasing her new album War In My Mind on September 27, 2019. It was produced by Rob Cavallo (Dave Matthews Band, Goo Goo Dolls, Green Day, My Chemical Romance). Beth said: "More than any record I've ever made, I'm more open to being myself on these songs. I've come a long way with healing, and I'm comfortable with my darknesses, weirdnesses and things that I'm ashamed of – as well as all the things that make me feel good."
"Power," Seratones
The video for the inspirational and soulful song "Power" showcases frontwoman AJ Haynes work as an equality and reproductive rights activist. It's filmed throughout three women-founded locations in the band's hometown of Shreveport, Louisiana – the Calanthean Temple, which was a Black cultural hub during the Jim Crow-era; Hope Medical Group abortion clinic, where A.J. is a counselor; and The Confederate monument. Seratones will release its new album Power in August 2019.

Posted in Music on July 19, 2019
"Ann's Jam" is the pretty, subdued new single from Seattle's Chastity Belt. The band's self-titled album will be released on September 20, 2019. It is the band's fourth album and the first new music released since 2017. Of the band's hiatus, guitarist Lydia Lund said: "So much of the break was reminding ourselves to stay present, and giving ourselves permission to stop without saying when were gonna meet up again. It was so important to have that—not saying, 'we're gonna get back together at this point,' but really just open it up so we could get back to our present connection."

Chastity Belt is:
Julia Shapiro (vocals, guitar, drums)
Lydia Lund (vocals, guitar)
Gretchen Grimm (drums, vocals, guitar)
Annie Truscott (bass)
track listing for Chastity Belt:
01. Ann's Jam
02. Elena
03. Effort
04. Rav-4
05. It Takes Time
06. Apart
07. Half-Hearted
08. Split
09. Drown
10. Pissed Pants
Posted in Music on July 18, 2019
singer-songwriter Chelsea Wolfe says that her new song "American Darkness" is an "expression of freedom and beautiful humans being themselves." She explains: "It began as a sort of homage to a scene in the Paul Thomas Anderson film Magnolia, where the characters are singing along to the Aimee Mann song "Wise Up," but I wanted our version to be explored through the lens of The Tarot. I've been reading tarot cards for myself for many years, and researching the symbolic expressions of the cards for this video made me want to dive even deeper. To represent that, I played both The Fool and The High Priestess cards in the video, to embody both the beginning of the journey, and the realization that the sacred knowledge I was seeking was inside me all along. We cast friends to play a few other tarot archetypes, and Karlos' idea was to bring the symbols and signifiers into the contemporary; deconstructed, and made everyday – "the magical and the unexceptional." I loved that. At the same time, we really wanted to challenge the binary of the traditional tarot cards, and give them more diversity, which is something important that many cool artists and witches are doing. I'm such a fan of Karlos Rene Ayala as a writer, director, documentarian and friend, and have looked forward to making a video with him for a long time."
Wolfe's new album, Birth of Violence, will be released on September 13, 2019.
discography: The Grime and the Glow (2010); Apokalypsis (2011); Pain is Beauty (2013); Abyss (2015) and Hiss Spun (2017).
"American Darkness" lyrics:
when you come dead last
in battles long past
intended to rip my heart out
oracle of your secrets
your eye was trained on me
as i stood before you, unbuttoning
kiss me as the bell tolls
swiftly, as the horses ride
won't you dance
won't you dance
won't you dance
won't you dance
damn my dreams, the tormentors
last night your mouth was on my skin
and the poppies were like fire on the mountain
i took your hand and led you home
all my old ways have started kickin in
and my bad days are comin round again
left here in American darkness
river on fire and sun eclipsed
won't you dance
won't you dance
won't you dance
won't you dance
(cause i'm comin)
when you come
when you come
when you come
when you come back to me
Chelsea Wolfe Acoustic Tour:
10/18: San Diego, CA – Observatory North Park
10/19: Phoenix, AZ – Crescent Ballroom
10/21: Salt Lake City, UT – Metro Music Hall
10/22: Estes Park, CO – Stanley Hotel
10/24: Chicago, IL – Metro
10/25: Detroit, MI – Senate Theater
10/26: Toronto, ONT – Queen Elizabeth Theatre
10/27: Montreal, QC – Le National
10/29: Boston, MA – Royale
10/31: Philadelphia, PA – Union Transfer
11/01: New York, NY – Brooklyn Steel
11/03: Washington, DC – 9:30 Club
11/04: Charlotte, NC – McGlohon Theater
11/05: Atlanta, GA – Terminal West
11/06: Nashville, TN – Mercy Lounge
11/08: Dallas, TX – Texas Theatre
11/09: Austin, TX – Levitation
11/10: Houston, TX – White Oak Music Hall
11/12: Santa Fe, NM – Meow Wolf
11/13: Tucson, AZ – Club Congress
11/15: Los Angeles, CA – The Palace Theatre
11/16: San Francisco, CA – Regency Ballroom
11/18: Portland, OR – Wonder Ballroom
11/20: Seattle, WA – The Showbox
11/21: Vancouver, BC – Vogue Theatre
Posted in Books on July 9, 2019
The Tenth Muse by Catherine Chung. Ecco| June 2019| 304 pages | $26.99| ISBN: 978-0-06-257406-0
RATING: *****/5*
–review by Amy Steele
"A mathematical proof is absolute once it has been written and verified: if the internal logic of a proof holds, it is considered unassailable and true. The underlying structure of my family was something I'd never questioned. It had formed the foundation of my life. When it suddenly dissolved, I was unmoored. It had never occurred to me to question my mother's love for me, or our relationship to each other. I had believed these things were absolute."
Who would expect a novel about a young math prodigy working on the Riemann hypothesis and uncovering her family history in the process to be so riveting? The Tenth Muse is the best novel I've read this year. It's an engrossing work of historical fiction with gorgeous writing, unforgettable characters and events. It's a sprawling page-turner set in academia.
Katherine always loved problem-solving and equations and that's what drew her to math: "Math had always seemed miraculous to me because of the beauty it revealed underlying nature, because of the deep sense of rightness that came over me when I understood something all the way through, as if for a moment I'd merged with the grace I only ever caught glimpses of." Katherine is a brilliant mathematician working in a male-dominated field. During college and graduate school, her classmates remind her that there are few noted female mathematicians throughout history, notably Emily Noether and Sofia Kovalevskaya. She recalls: "But by then I was resigned to these jokes, to the constant reminder that I was an anomaly, an outsider, a kind of freak. I was aware that even if I contributed to our field, my name would also become a punch line. I didn't know how to resist, except to make clear that I wasn't trying to fit in, that I knew I was different and to highlight that difference to make it clear."
I especially loved all the scenes focusing on Katherine's academic studies. Reading about books, academia, college and university settings greatly appeal to me. Author Catherine Chung provides plenty of real-life math references and establishes a clear sense of Katherine's struggles as well as her inspiration. Being one of the few women in a male-dominated field, Katherine is constantly questioned, undermined and often taken advantage of by her colleagues. She has several pivotal love affairs, one with a professor during graduate school.
The novel ultimately centers on Katherine's identity and I can't reveal too much. It gloriously unfolds. When Katherine decides to tackle the Riemann hypothesis and it leads her to discover her family story and its connection in World World II. Her Chinese immigrant mother remained an enigma to Katherine throughout her life. Living in Michigan and married to Katherine's white father, she faced extreme prejudices in post-WWII America. "I heard her called a dirty Jap once, and China Doll, and Red China, and while I flushed red with shame, my mother never so much as flinched at the slurs, so that I was never sure that she heard them." When Katherine travels to Germany to study abroad, she discovers some shocking information about her family connected to both mathematics and WWII. Don't think you need to be a math whiz for this book to make sense. There's so much beauty and bravery within these pages.
FTC Disclosure: I received this book for review from Ecco.
Posted in Music on July 8, 2019
here's a new video for the single "Violins" from Lloyd Cole's upcoming album Guesswork, out July 26, 2019. When he was looking for ideas for a video, Lloyd Cole found The End of Civilisation by Douglas Gordon. Lloyd says: "It's perfect for the song. What could be worse than burning a grand piano and filming it?." Lloyd said: "One of the glorious things about pop is that you have this wonderful uplifting noise which can actually address some fairly challenging issues and sometimes can do so quite elegantly." He continues, "You realize over time that however much you second-guess yourself or try and pull yourself in whatever direction, it's still you. If you have a voice, you can't un-voice yourself."
"I might just stop breathing
I might just stop keeping time
With the violins
Or I might come out swinging
And what if I sang out of key
With the violins?"
Violins by Lloyd Cole
predominantly an electronic album and recorded mostly in his studio in Massachusetts, Lloyd collaborated with three other musicians on Guesswork, including his two former Commotions' bandmates – guitarist Neil Clark and keyboard player Blair Cowan.
Lloyd Cole discography: 'Lloyd Cole' ('90), 'Don't Get Weird On Me Babe' ('91), 'Bad Vibes' ('93), 'Love Story' (95), 'Plastic Wood' ('01), 'Music In A Foreign Language' ('03), 'Anti Depressant' ('06), 'Broken Record' ('10), 'Standards' ('13)