Posts Tagged suspense
Careful What You Wish For by Hallie Ephron| William Morrow| August 6, 2019| 304 pages | $26.99| ISBN13: 9780062473653
RATING: ****/5*
"Months later, bright and early on this muggy August morning, as she stood in her sunlit bedroom in shorts, a tank top, and flip-flops, the message those socks whispered to her heart was more about privilege than joy. Who on earth needed so many pairs of socks?"
After a video of her organizing her sock drawer goes viral, Emily Harlow decides to leave her job as a teacher to launch a career as a professional organizer. Emily's lawyer husband remains immune to Emily's de-cluttering skills, he spends every weekend browsing yard sales. The attic, garage and basement are all filled with her husband's collection. Emily and her partner Becca have two new clients: an elderly widow, Mrs. Murphy, who needs to de-clutter her late husband's storage unit and a young woman, Quinn, whose husband won't allow her things into their home.
Emily finds rare books in the storage unit that appear to have come from several libraries–"Emily was no expert, but it certainly looked old. It was an engraving or an etching, though Emily didn't know the difference. With no tears or foxing, it was in pristine condition. She used her phone to google the words on the label. Back came a link to an auction house that, in 2012, had offered what looked like the identical map. According to the description, it was published in London in 1624. In "excellent condition," it had a value estimate of . . . Emily blinked . . . $12,000. If the map in front of her was worth that much, and if it turned out to have been on permanent unofficial loan, she and Becca were catapulted into felony territory." Did Mr. Murphy steal these books and other antiquities or acquire them legally? Emily brings her librarian mom in to assist with this project. When Emily meets Quinn, after several glasses of wine, the conversation turns personal as Quinn expresses a desire to get rid of her husband. When the husband goes missing and then is discovered dead in the widow's husband's storage unit, everyone becomes a suspect. It's impossible to ignore the similarities between an expensive art collection in Quinn's house and Murphy's rare books. How would these men have known each other? Emily's husband's law partner recommended that Quinn contact Emily. What's his connection to all this?
De-cluttering almost always leads to some sort of discovery, often something personal. There's a reason why people collect or hoard things. Oftentimes it's to fill a void or due to some emotional connection to their things. According to the Mayo Clinic, hoarding disorder is "a persistent difficulty discarding or parting with possessions because of a perceived need to save them." Most everyone has seen at least one episode of Hoarders or Marie Kondo's Netflix show. This topic can go in lots of different directions and provides an intriguing theme.
If you like novels by Elinor Lipman, you'll like the work of Hallie Ephron. Both women write witty, humorous, observant novels with mature characters. And not mature in any negative sense but in that these are highly capable, experienced women. It gets tiresome to read about 20- and 30-somethings once you're in your 40s or 50s (I just turned 50). There are a lot of books about 20- and 30-something women out there. It's refreshing to find older characters with whom one can relate. I appreciated this: "In the month since Emily had least seen her, her mother had dyed her hair red and cut it short and spiky. As she'd told Emily countless times, the problem with getting older was that women over sixty were treated as if they were invisible. At sixty-five, between the hair, a short silk caftan in swirling shades of pink and purple, and the layers of bangle bracelets that jangled whenever she gestured, Lila showed the world just how determined she was not to disappear."
If you like suspense novels, this one doesn't disappoint. Be Careful What You Wish For is an ingenious and amusing novel that makes a great summer or vacation read.
–review by Amy Steele
I received this book for review from William Morrow.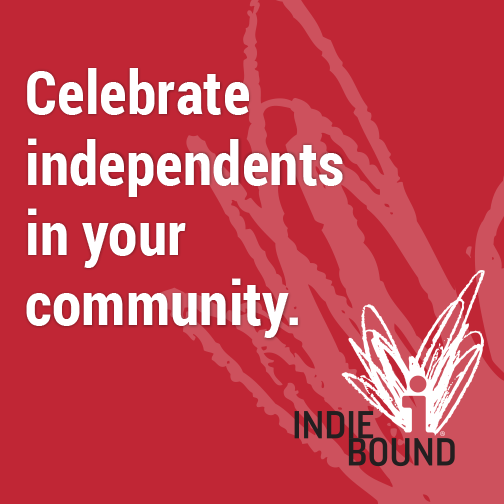 The Lady in the Lake by Laura Lippman. William Morrow| July 23, 2019| 352 pages | $26.99| ISBN: 978-0-06-23904-2
RATING: ****/5*
"Alive, I was Cleo Sherwood. Dead, I became the Lady in the Lake, a nasty broken thing, dragged from the fountain after steeping there for months, through the cold winter, then that fitful, bratty spring, almost into summer proper. Face gone, much of my flesh gone."
"It was only when she started moving her things in that she realized while the apartment was charming, the neighborhood was decidedly mixed. Mixed on its way to being not so mixed. Maddie wasn't prejudiced, of course. If she had been younger, without a child, she would have gone south to join the voter registration project a few years back. She was almost sure of this. But she didn't like being so visible in her new neighborhood, a solitary white woman who happened to own a fur coat. Only beaver, but a fur nonetheless. She was wearing it now. Maybe the jeweler would pay more if she didn't look like someone who needed the money."
When Cleo, a young African-American woman is murdered in racially divided Baltimore, recently divorced Madeline "Maddie" Schwartz thinks she can solve the mystery.  It's 1966 and Maddie wants to have her own success apart from her wealthy ex-husband –"The infuriating thing was that her mother was right. Everything about Maddie's post-Milton life was smaller, shabbier."– She starts working at a newspaper where she's relegated to answer questions for an advice column. She becomes romantically involved with an African-American police officer who provides her with inside information on Cleo's case. She's determined to figure out who killed young Cleo and to earn a better position at the newspaper. Maddie seems to be the only one interested in uncovering the truth about Cleo's murder. Meanwhile, the ghost of Cleo has her own opinions about Maddie's sleuthing. Author Laura Lippman effectively takes readers to the gritty streets of Baltimore in the 1960s through the vastly different and unique experiences of a black woman and a white woman.The novel alternates between Maddie, Cleo and a cast of characters (such as a bartender, a classmate, a patrolman, a columnist, a waitress) who may or may not know things about both women and the murder. As the novel progresses, we discover details about each woman. It's a classic noir novel but also a strong psychological novel that examines what motivates women to make the choices they do, particularly in a white male-dominated society. Will Maddie's own secrets end her journey of self-discovery, freedom and empowerment?
–review by Amy Steele
I received a copy of this novel from William Morrow for review purposes.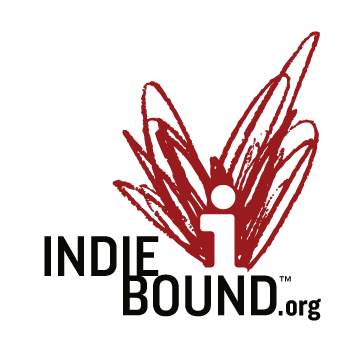 quite delayed on posting my year-end list.
here are the best books of 2016 [not ranked]:
An Abbreviated Life: a memoir by Ariel Leve [Harper]
–gorgeous writing, sad story. resilience. My parents got divorced when I was around the same age and I only have a few isolated or vague memories.
Alligator Candy: a memoir by David Kushner [Simon & Schuster]
—David Kushner's older brother Jon disappeared one day on a bike ride to get candy and two men savagely murdered him, sodomized him postmortem and mutilated his body. It's a horrific event to happen in one's family. Only four at the time, Kushner didn't quite understand the full impact. He missed his brother but didn't know the complete details. Now a journalist, he decided to revisit the case and provide a voice for and memory of his brother. Through compelling prose and devastating emotion this memoir potently addresses murder and its effect on the family. full review. 
Future Sex by Emily Witt [Farrar, Straus and Giroux]
—Future Sex reads as a fascinating sociological study on sexuality that delves into orgasmic mediation, internet porn, webcams, Burning Man and polyamory. Witt combines personal experience with research and reporting in a darkly amusing, honest and real manner. Witt investigates sites I'd barely heard of: Chaturbate; Porn Hub; Kink.com; Fetlife. She attends an orgasmic mediation workshop [looked up on YouTube and there are tutorials] and travels to Burning Man. She interviews tons of people such as polyamorous Google employees, the founder of OKCupid, a 19-year-old webcammer as well as a woman who creates female-centered porn. Witt doesn't make a spectacle of what may be absurd. Instead she writes analytically, astutely with brevity and a sharp edge. full review.
Girl Through Glass by Sari Wilson [Harper]
—A former ballet dancer, Wilson provides intimate details about New York's ballet scene. While this isn't solely a novel about the ballet world, girls straddling the line between youth and adulthood provides fascinating reading. The novel flawlessly describes the razor sharp focus on becoming the best, earning a particular status and securing one's place in this strange world overflowing with beauty and sacrifice. And what happens to all those girls who aren't' quite the best? Those girls who do not make the right school or earn a place in a prestigious ballet company? This absorbing, riveting novel does what a wonderful novel can do: it completely transports readers to a specific time and place in such an effective and specific manner that one thinks about the subject and characters well past finishing the last page. full review.
Heat & Light by Jennifer Haigh [Ecco]
—Returning to Bakerton, Pennsylvania—the setting for the 2005 best-selling novel Baker Towers—author Jennifer Haigh again focuses on an energy source and its effects on a small community. full review.
Here I Am by Jonathan Safran Foer [Farrar, Straus and Giroux]
–phenomenal writing. for some reason I waited to read this (maybe because it's quite long and dense). immediately engulfed in the story of a family coming apart. numerous other elements including being Jewish and Middle East politics. amazing.
Lazaretto by Diane McKinney-Whetstone
—Set in post-Civil War Philadelphia, this historical fiction novel beautifully explores race, class, gender and family. full review.
Leaving Lucy Pear by Anna Solomon [Viking]
—An engrossing and gorgeous work of historical fiction, this novel effectively weaves together issues of class, feminism, wealth, power, mental illness and motherhood. The setting: Cape Ann, Massachusetts, a working class fishing community as well as a lovely coastal summer getaway for Boston's wealthy. In 1917, the unwed teenage daughter of a wealthy family abandons her newborn daughter under a pear tree outside her uncle's estate on Cape Ann. A decade later, Beatrice finds herself unexpectedly reunited with the Irish woman raising the determined and spunky Lucy Pear. full review.
Modern Girls by Jennifer Brown [NAL]
–The novel focuses on a strong mother-daughter relationship. Brown incorporates historical details which strengthen the plot, setting and characters. For instance in a meeting Rose attends, she urges her comrades to write letters to their Senators to repeal 1924's Johnson-Reed Act which instituted quotas on the number of Jews that could enter America. While Rose and Dottie don't share every detail with each other they've developed a solid bond and care deeply about each others well-being. Mother and daughter respect and support each other. Despite the decade, the restrictions against women and standard domestic expectations, these women remain strong feminist characters. A sequel set 10 or 15 years on would be greatly welcomed. These characters must be followed up on. Clear your schedule and brew a pot of tea. Once you start this wonderful, detailed novel you'll want to read straight through. full review.
The Other Woman by Therese Bohman [Other Press]
—This novel bursts with intellectual prowess. It's witty, provocative and thoughtful about money, class, what it is to have less and desire more, to be educated and smart but not particularly suited to anything. Swedish author Therese Bohman examines societal expectations of what makes a complete life: a good job; a happy coupling; a nice place. All the things by which we define ourselves but realize the innate superficiality of it all. If we focus on the having and not the feeling and the experiencing then we lack integrity, depth and strength of character. full review.
Pull Me Under by Kelly Luce [Farrar, Straus and Giroux]
—Pull Me Under is an exquisitely dark psychological thriller which examines identity and place through its compelling protagonist and story. read my complete review.
Rare Objects by Kathleen Tessaro [Harper]
–lovely historical fiction set in Boston. Author Kathleen Tessaro adeptly describes both the immigrant North End and wealthy mansions with vivid detail. Superb writing and research merge to tell this wonderful story. a page-turner about class, friendship and the things and people we value most. full review.
The Sun in Your Eyes by Deborah Shapiro [William Morrow]
–There's that saying that you can't tell a book by its cover. Book covers visually connect a potential reader to the book. The cover image makes you wonder what the book will be about. A beautiful, cool book cover sets expectations. On the cover of The Sun in Your Eyes is a photo of two women with a definite 70s rocker chic. What's going on between these two women? It's a 1974 photograph by William Eggleston and drew me right in. I'd also just seen the photo in the documentary Big Star: Nothing Can Hurt Me which features this photo. The blonde was Alex Chilton's girlfriend. full review.
The Vegetarian by Kang Han [Hogarth]
–I've been a vegan for about eight years and am not too thin. Due to psychiatric meds I need to lose weight. I stopped eating red meat at 12!/everything but fish at 18 then went vegetarian to vegan. So the being deprived and malnourished because she's not eating meat is bothering me a tad. Otherwise, the writing is great. It's dark and suspenseful. Entirely original and engrossing.
We Love You, Charlie Freeman by Kaitlyn Greenidge [Algonquin]
–a thoughtful and provocative novel which effectively and creatively winds together numerous subjects from coming-of-age, first love, adolescence, sisterhood, race, anthropology, history and family dynamics. In 1990, a family relocates from Dorchester, Massachusetts to the Berkshires to teach sign language to a chimpanzee at the Toneybee Institute for Great Ape Research. full review.