Posts Tagged comics
I Guess I'll Write It Down by Beth Evans. William Morrow| June 11, 2019 | $14.99| ISBN: 9780062796134
RATING: 4.5/5*
If you follow Beth Evans on Instagram, you know how relatable and supportive her comics can be. Social media can be difficult but it can also provide a particular sense of community, a place to realize that you're not alone in your struggles. Beth's comics allow empathy and encouragement. She's open about her mental health especially dealing with anxiety which can be scary and frustrating and debilitating for many. It's also especially lonely to be side-lined by anxiety. Fans of Beth's work will particularly appreciate this journal. This journal contains 28 never-before-seen cartoons which will inspire people to share their thoughts and desires. Writing can be therapeutic and many people understand the importance of writing down our emotions. Carry around this compact and pretty journal or keep it in a bedside drawer to write down all the feelings when you need to reflect or keep a record of events. Beth Evans has more than 280, 000 followers on Instagram. Her comics help people feel a bit less alone and a bit less anxious. She's the author of I Didn't Really Think This Through.
–review by Amy Steele
FTC Disclosure: I received this book for review from William Morrow.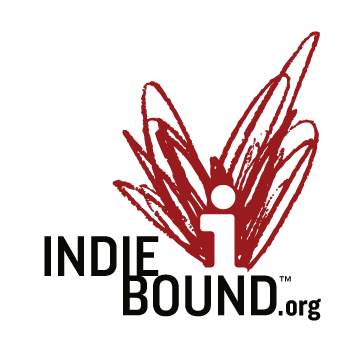 When the USO offered writer/director Jordan Brady [I Am Comic and I Am Road Comic]  an opportunity to perform stand-up comedy to the troops in the Middle East, he decided to take his camera along on the tour which included stops in Kuwait, Afghanistan and Bahrain. The result is a heartwarming, funny and honest glimpse into a USO tour. Brady intersperses tour footage with interviews with various comics including George Lopez, George Wallace, Jennifer Rawlings and Shawn Halpin [a U.S. Marines veteran].
It can get lonely in these desert countries so remote from the American experience [there is a tiny Dunkin' Donuts in Kuwait and a Pizza Hut in Afghanistan!] and troops savor entertainment. The USO distributes care packages and letters from school children. The comedians hold meet and greets and hang out in mess halls with troops. Jennifer Rawlings explains: "It's really about sitting down in the chow hall listening to the soldiers like a mom, like a sister, like a friend and hearing their stories." An emotional Slade Ham recalls that Sgt. Jose Valez became a fan in 2003 and gave new people arriving on base copies of his CD. After Valez was killed in action, Ham received a package with the unit coin and the patch off Valez's jacket. He says: "If I get to take that kid away from that situation … why not? How many chances do you get to do something that cool?"An officer sums it up quite well: "being so far away from America it takes us back to America for a few hours."
It's such a rewarding experience that many comedians return repeatedly to entertain the troops. I Am Battle Comic provides tremendous insight into this experience as well as showcasing entertainment's powerful ability to connect and inspire.
Here's the link to screenings for I Am Battle Comic. 100% of tickets sales to these screenings support military charities. On June 2 I Am Battle Comic will be available worldwide on VOD.