Posts Tagged beth evans
I Guess I'll Write It Down by Beth Evans. William Morrow| June 11, 2019 | $14.99| ISBN: 9780062796134
RATING: 4.5/5*
If you follow Beth Evans on Instagram, you know how relatable and supportive her comics can be. Social media can be difficult but it can also provide a particular sense of community, a place to realize that you're not alone in your struggles. Beth's comics allow empathy and encouragement. She's open about her mental health especially dealing with anxiety which can be scary and frustrating and debilitating for many. It's also especially lonely to be side-lined by anxiety. Fans of Beth's work will particularly appreciate this journal. This journal contains 28 never-before-seen cartoons which will inspire people to share their thoughts and desires. Writing can be therapeutic and many people understand the importance of writing down our emotions. Carry around this compact and pretty journal or keep it in a bedside drawer to write down all the feelings when you need to reflect or keep a record of events. Beth Evans has more than 280, 000 followers on Instagram. Her comics help people feel a bit less alone and a bit less anxious. She's the author of I Didn't Really Think This Through.
–review by Amy Steele
FTC Disclosure: I received this book for review from William Morrow.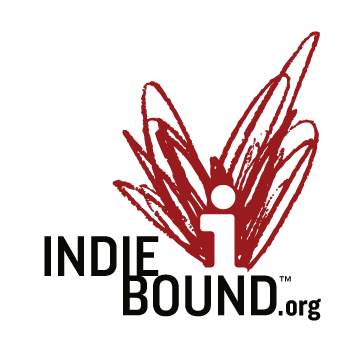 I Really Didn't Think This Through by Beth Evans. William Morrow| May 2018| 172 pages | $14.99| ISBN: 978-0-06-279606-6
RATING: ****/5*
Like many others, I discovered Beth Evans on Instagram. The millennial has a quarter of a million followers and posts cartoons about mental health and navigating adulthood. In this book, Evans writes about her struggles with depression, anxiety and OCD and intersperses comics throughout. It's amusing and touching and honest. She delves into her experiences with bullying, self-harm, dating and how she manages her anxiety while maintaining a bit of a social life. She shares what happened when she first realized she might have depression. She reminds readers to practice self-love and self-care and to ask for help if you need help. With stigmas surrounding mental illness, it's crucial that people keep sharing their experiences. In her comics and through her words, people will realize that they're not alone and perhaps find some solace in similar experiences. People may also realize that it's okay to struggle with mental illness and it's okay to not have it all figured out. May is Mental Health Awareness Month and this is a perfect reminder to take care of yourself.
On anxiety:
"For those unfamiliar with anxiety attacks, it's kind of like being shoved off a ledge without being able to scream. It's a silent takeover during which your body decides what's going to happen, and all logic is tossed aside. What makes it even more challenging is that it sometimes happens in public. Then, not only do you have to figure out how to take care of yourself, but you have to try not to alarm those around you."
"Anxiety is a powerful thing, and when it decides to strike, it can take many different, often demoralizing forms. Suddenly the only thing you can focus on is the absolute, fundamental sense of dread and upset storming inside you. When I'm anxious, I become obsessed with keeping everyone around me calm. It's almost like the minute I start to feel bad, I need to focus on someone else instead of on what's happening to me."
Taking it one day at a time:
"And sometimes that's all we can really hope for—the feeling of staying afloat. When things really suck, staying afloat seems pretty good. Sometimes it's okay to celebrate just being here, because that in itself is an accomplishment. Some days I'm just going about my business, like walking around Target, and I'll think, How on earth did I pick up all these broken shards and function like a normal person today?"
Self care:
"Sometimes we get caught up in the idea that self-love has to be thinking we're great 100 percent of the time. Often it's something much less exciting, like treating ourselves with respect or holding our brains back a bit when we want to attack ourselves. In a world where we're taught to be one kind of perfect or another, something seeing beauty in the imperfection is the best thing we can do."
Recognizing that perfection is impossible:
"I think one of the hardest sentiment to wrap by head around is that I'm an all right human being. So often my brain screams that I'm the worst of the worst, and I constantly judge myself for past interactions and failures. I also need constant reassurances form those around me that I'm not a horrible person, which, honestly, is grating for everyone around involved."
–review by Amy Steele
FTC Disclosure: I received this book for review from William Morrow.