Posts Tagged addiction
Invisible as Air by Zoe Fishman. William Morrow| September 2019| 392 pages | $15.99| ISBN: 978-0-06-283823-0
RATING: ***/5*
Good novel but I put it down and went back to it weeks later. It didn't have quite the emotional pull I expected but I'm not a mother or a wife so maybe I'm not the right audience although good storytelling and writing should have a wide appeal and take people into an experience, they aren't personally familiar with. It wasn't that compelling when I wanted it to be. Maybe if it were a bit shorter it would be better.
I did appreciate a novel centered around a woman over 40 years old. Sylvie is 46. She's still mourning the loss of her daughter, born stillborn. Her husband had been dealing with his grief by putting all his free time into biking. When he hurts his ankle, his doctor prescribes him oxycontin. He doesn't want to take it and managing his pain with ibuprofen. Sylvie sees the pills one day and decides to try one to see how she feels. Turns out she likes how she feels: "It had almost been two hours since she had swallowed the pill. Inside, Sylvie was an undulating ripple of goodwill, despite the fact that she was steeled for Paul's unwelcome reverence and splattered with batter." Not unexpectedly, as Sylvie becomes addicted to the oxycontin, her marriage and relationship with her son spiral out of control. She also loses her job. It's a solid story about a family coping with grief. I started reading it because I love the cover of horses on a beach during sunset.
–review by Amy Steele
I received a copy of this for review purposes from William Morrow.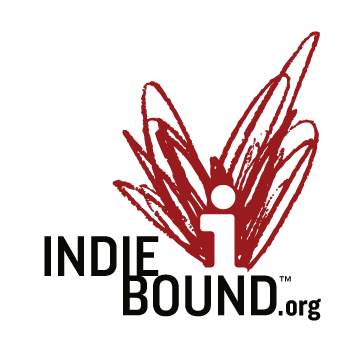 So impressed by both books. Now need to spread the word. And clear space on my (limited) bookshelves.
The Lion is In by Delia Ephron. Publisher: Blue Rider Press (March 29, 2012). Literary fiction. Hardcover. 304 pages. 978-0399158483.
"Tracee got her into this mess and now Tracee's gone wiggy over a guy who thinks visiting furniture stores is a fun way to spend a Sunday."
Three troubled women walk into a tired club in North Carolina. Could there be a joke in that? Tracee chronically shoplifts. Lana is an alcoholic. Rita fled her stifled life as a minster's wife. This story could veer off in numerous directions but under the deft storytelling skill-set of Delia Ephron, it weaves together in a wondrous fashion. This run-down bar, an aging lion and their relationships with each other help them in a myriad of ways. A delightful, magical read. It's warm and touching and amusing– all the things one wants in a novel. It's the kind of book you read in one weekend or sitting because you just don't want to put it down.

Shop Indie Bookstores
purchase at Amazon: The Lion is In
Guts by Kristen Johnston. Publisher: Gallery Books (March 13, 2012). Memoir. Hardcover. 288 pages. 978-1451635058.
"A huge percentage of the recovering drug addicts I know seem to have a few things in common, other than their disease: intelligence, creativity, individualism, humor, and yes, they all seem to have or have one had enormous amounts of ambition."
I always thought Kristen Johnston seemed pretty cool with her gangly body and gravelly voice. I'd watch her on Third Rock from the Sun. Now after reading her memoir I think she's quite amazing. Guts is honest, self-deprecating and wonderful. Johnston doesn't consider herself a celebrity [she refers to herself as a B-list celebrity actually] but a hard-working actress and acting teacher which differentiates this memoir from other celebrity memoirs. She gets dirty and detailed particularly when she describes the destruction drugs caused to her digestive system. A surgeon told her that her drug use caused "erosion of the gastrointestinal wall, which has led to your intestinal content spilling into your abdominal cavity." Brave writing. Funny at times too.

Shop Indie Bookstores
purchase at Amazon: Guts: The Endless Follies and Tiny Triumphs of a Giant Disaster