Amy Steele
feminist. vegan. Simmons College B.A. Boston University M.S. in journalism. likes: indie film; documentaries, foreign films; art museums; tea; vegan cooking; literature; alternative music/goth/ Americana/ electro-pop/ folk.
Homepage: http://entertainmentrealm.com
Posted in Books on August 30, 2019
No More Boats by Felicity Castagna. Europa Editions| February 2019| 250 pages | $17.00| ISBN: 9781609455095
RATING: *****/5*
Addressing many hot button topics—immigration, the working poor, migrants, terrorism, political asylum, national identity—No More Boats is a thoughtful and powerful novel. I became quickly engrossed and couldn't put it down. Set in a working-class suburb outside Sydney, Australia, the novel focuses on a retired construction worker's reaction and subsequent mental breakdown when hundreds of refugees remain stranded in a boat off the coast of Australia due to political debates. It's known as the "Tampa affair." This occurred in 2001, in the months leading up to 9/11.
An Italian immigrant, Antonio finds himself forced to retire after injuring himself during a construction accident that kills his best friend—"They were the last of their kind. There was no one else to talk to, really; they had outlasted all the other people like them. Now the young Aussies sat with the children of people like them who had migrated too long ago for anyone to remember that they were migrants too." Extremely frustrated and hopeless, Antonio paints "No More Boats" in front of his house. This leads to much debate within the neighborhood and community. The white supremacy group welcomes Antonio to its meetings. It pushes his already dissatisfied family over the edge. His wife questions their relationship. His adult children—Clare and Francis—seem rather aimless. Clare quit her teaching job to work at a bookstore although she never told her parents. Francis would rather smoke and party than work. Everyone's affected by Antonio's seemingly rash action.
I love the daughter Clare. She's socially awkward and rather nerdy, preferring to read rather than anything else. She has an on-again-off-again boyfriend–"What she would like to do, really, was spend the rest of the evening reading in bed. She wanted to fall asleep with a book by her side and get up again tomorrow morning and read it some more and now that she'd had sex with Richard she could do these things and stop feeling like she hadn't put some kind of effort into the outside world." Clare explains her father: "I just think, he's old and he's angry that he's not in control anymore. He's always had a thing about migrants these days not working as hard, not trying to fit in as much as he did but, you know, it's nothing extreme, just the usual racism, I guess." One day one of Clare's former high school students, Paul, arrives in the store to work and they start to hang out often together. Paul is of Vietnamese descent and despite the age difference, they find many commonalities. She explains her former political activism: "I was like crazy busy with self-invention. I joined all those anti-nuclear marches and spent the night chained to a chair inside the Vice Chancellor's office. I got kind of stuck in this vortex of radicalism. It sucks you in. Mostly, the social side of it. I was just like awkward and bookish and I didn't know how to talk to people, so it worked for me. You know, people shouting slogans all the time. I didn't have to talk and nobody noticed me, but I got to be in this big crowd of people. I could convince myself that I was never lonely, but I was always alone. I'm not sure if anyone really even knew I existed."
I became quickly engulfed in No More Boats. It draws you in and you'll think about the characters and subject matter long after finishing it.
–review by Amy Steele
FTC Disclosure: I received this book for review from Europa Editions.
Posted in Music on August 19, 2019
"The Killer" is the audacious new glam rock single with tons of cool guitar riffs from Sheer Mag. The Philadelphia punk band's upcoming album, A Distant Hour, will be released on September 23, 2019. Singer Tina Halladay said: "There are many killers out there. The Killer is a liar with a strangle hold on the world. The Killer is a war criminal the corrupt of society have produced and protected. The Killer spends his life covering up atrocities and defending right-wing dictatorships. The Killer stifles accountability and truth. We want to know, when does The Killer die?"
Sheer Mag is:
Tina Halladay (vocals)
Matt Palmer (guitar/lyrics)
Kyle Seely (guitar)
Hart Seely (bass)
Sheer Mag is on tour later this month with a stop in Cambridge, Mass. at The Sinclair on October 11, 2019. See tour dates below.
TOUR DATES:

08/30: Kingston, NY – BSP Kingston
08/31: Burlington, VT – Higher Ground

09/01: Montreal, QC – La Sala Rossa

09/03: Toronto, ON – Lee's Palace

09/04: Detroit, MI – Deluxx Fluxx

09/05: Columbus, OH – Ace of Cups

09/06: Chicago, IL – Lincoln Hall

09/07: Madison, WI – The Terrace at UW-Madison

09/08: Minneapolis, MN – Turf Club

09/09: Des Moines, IA – Vaudeville Mews

09/10: Omaha, NE – The Slowdown

09/12: Denver, CO – Larimer Lounge

09/13: Salt Lake City, UT – Diabolical Records

09/14: Boise, ID – The Olympic

09/16: Vancouver, BC – The Biltmore

09/17: Seattle, WA – Chop Suey
09/18: Portland, OR – Mississippi Studios
09/20: Oakland, CA – The New Parish
09/21: San Jose, CA – The Ritz

09/22: Los Angeles, CA – Teragram Ballroom

09/24: Tucson, AZ – Club Congress

09/26: Austin, TX – Barracuda

09/27: San Antonio, TX – Paper Tiger

09/28: Houston, TX – The Satellite

09/29: New Orleans, LA – Santo's

10/01: Birmingham, AL – Saturn

10/02: Atlanta, GA – 529 Club

10/03: Asheville, NC – The Mothlight

10/04: Durham, NC – Motorco Music Hall

10/05: Washington, DC – The Black Cat

10/09: Brooklyn, NY – Elsewhere

10/10: Philadelphia, PA – Union Transfer
10/11: Boston, MA – The Sinclair

10/25: Amsterdam, NL – London Calling Festival

10/26: Aarhus, DEN – Tape

10/27: Copenhagen, DEN – Loppen

10/29: Hamburg, DE – Molotow

10/30: Berlin, DE – Zukunft am Ostkreuz

11/02: London, UK – Mirrors Festival

11/04: Manchester, UK – Yes

11/05: Dublin, IR – Grand Social

11/06: Leeds, UK – Brudenell Social Club

11/08: Kortrijk, BE – Sonic City 2019

11/09: Benidorm, ESP – Primavera 20th Aniv, Weekender
Posted in Books on August 19, 2019
The Right Swipe by Alisha Rai. Avon Books| August 6, 2019| 386 pages | $14.99| ISBN: 978-0-06-287809-0
RATING: 3.5/5*
"'It's a terrible feeling. When you ghost someone, you're saying, I don't care enough about you as a human being to even tell you I don't want to see you again. How humiliating is that?' She tried to keep her smile intact, but she feared it was turning a little feral."
I don't read a lot of romance but I have extensive online dating experience so this novel interested me—the title and the bright pink cover immediately pulled me in. I don't have that many romance novels sent my way. Rhiannon is an online dating app creator and a fairly typical romantic lead trope: she's beautiful and smart and successful in business but not doing that well with her personal life. She uses online dating apps to hook-up with guys when the mood strikes. Two years ago, she met Samson, a former NFL player, and they had amazing sex, he'd asked her out again, but then proceeded to ghost her. I've also been ghosted many times and it hurts. It's disrespectful. It's unusual to run into the person who ghosted you.
"On the rare occasions she was itching for a hookup, Rhiannon chose her conquests carefully, men who appeared to be far away from her world in both distance and work. Samson had looked big and eager for sex and they'd been almost 250 miles north of her home base in L.A. Just her type."
Rhiannon and Samson are at the same professional event. He's the new face of old-school dating website Matchmaker. Rhiannon runs Crush. The panel is called Slow Dating vs. Swiping. I've done both with varying degrees of success. Rhiannon wants to buy Matchmaker and it's not going to be easy to deal with Samson. They agree that they have amazing chemistry. It turns out that Samson's aunt owns Matchmaker. Rhiannon definitely doesn't want her relationship with Samson to affect her business. She wants to earn the company on her own merit. Rhiannon and Samson start a marketing series where Rhiannon, who runs the newer dating app Crush, coaches Samson and other Matchmaker clients. It all seems a bit unusual as they're competing companies. But I didn't dwell on it too much. They needed some way for the two to work regularly together. While Rhiannon and Samson have obvious physical chemistry, they find themselves connecting intellectually as well. Samson might be a jock but he's also somewhat of a geek.
There's excellent diversity in the characters–Rhiannon is black, Samson is Samoan, Rhiannon's business partner is Asian-American and suffers from extreme anxiety and agoraphobia, her assistant, Lakshmi is of Indian descent. Storylines involve CTE (chronic traumatic encephalopathy)—Samson's father and uncle suffered from it– and the #MeToo movement—Rhiannon was pushed out of her last company and her ex-boyfriend/ ex-colleague spread vicious rumors about her–adding depth to this romance. There are several steamy sex scenes. Will they or won't they end up together? It's all about the journey. They're both good-looking and wealthy and incredibly likeable people and you end up rooting for them to be together. I definitely appreciated a strong feminist central character. I enjoyed the novel but it seemed a bit dragged out at times and lost my attention a bit at the end–maybe too predictable or not enough something there.
–review by Amy Steele
I received this book for review from Avon Books.
Posted in Music on August 12, 2019
"July"– Noah Cyrus
Written by 19-year-old Noah Cyrus and her friend Peter Harding, and produced by Mike Sonier, 'July' details the constant back and forth involved in a toxic relationship. The video symbolizes Noah's "attempt of letting go and walking away from the baggage," she reveals. "Even though it's hard and it hurts, there is something beautiful on the other side."
"Sister"– K. Flay
Following the release of her third full-length album Solutions,  "Sister" is the second part of a visual trilogy that continues the themes of sisterhood and support. It follows up the "Bad Vibes" video.  The video was directed by Clara Aranovichand shot in Downtown Los Angeles. Fun fact: Kristine and her 'Sister' are the only ones moving in forward motion while the world around them is moving in reverse – To create this, Kristine had to learn the song completely backwards (in phonetic gibberish).
K. Flay kicks off a fall tour on September 3 in Phoenix, Arizona. She stops in Boston on September 25.
Posted in Books on August 11, 2019
Careful What You Wish For by Hallie Ephron| William Morrow| August 6, 2019| 304 pages | $26.99| ISBN13: 9780062473653
RATING: ****/5*
"Months later, bright and early on this muggy August morning, as she stood in her sunlit bedroom in shorts, a tank top, and flip-flops, the message those socks whispered to her heart was more about privilege than joy. Who on earth needed so many pairs of socks?"
After a video of her organizing her sock drawer goes viral, Emily Harlow decides to leave her job as a teacher to launch a career as a professional organizer. Emily's lawyer husband remains immune to Emily's de-cluttering skills, he spends every weekend browsing yard sales. The attic, garage and basement are all filled with her husband's collection. Emily and her partner Becca have two new clients: an elderly widow, Mrs. Murphy, who needs to de-clutter her late husband's storage unit and a young woman, Quinn, whose husband won't allow her things into their home.
Emily finds rare books in the storage unit that appear to have come from several libraries–"Emily was no expert, but it certainly looked old. It was an engraving or an etching, though Emily didn't know the difference. With no tears or foxing, it was in pristine condition. She used her phone to google the words on the label. Back came a link to an auction house that, in 2012, had offered what looked like the identical map. According to the description, it was published in London in 1624. In "excellent condition," it had a value estimate of . . . Emily blinked . . . $12,000. If the map in front of her was worth that much, and if it turned out to have been on permanent unofficial loan, she and Becca were catapulted into felony territory." Did Mr. Murphy steal these books and other antiquities or acquire them legally? Emily brings her librarian mom in to assist with this project. When Emily meets Quinn, after several glasses of wine, the conversation turns personal as Quinn expresses a desire to get rid of her husband. When the husband goes missing and then is discovered dead in the widow's husband's storage unit, everyone becomes a suspect. It's impossible to ignore the similarities between an expensive art collection in Quinn's house and Murphy's rare books. How would these men have known each other? Emily's husband's law partner recommended that Quinn contact Emily. What's his connection to all this?
De-cluttering almost always leads to some sort of discovery, often something personal. There's a reason why people collect or hoard things. Oftentimes it's to fill a void or due to some emotional connection to their things. According to the Mayo Clinic, hoarding disorder is "a persistent difficulty discarding or parting with possessions because of a perceived need to save them." Most everyone has seen at least one episode of Hoarders or Marie Kondo's Netflix show. This topic can go in lots of different directions and provides an intriguing theme.
If you like novels by Elinor Lipman, you'll like the work of Hallie Ephron. Both women write witty, humorous, observant novels with mature characters. And not mature in any negative sense but in that these are highly capable, experienced women. It gets tiresome to read about 20- and 30-somethings once you're in your 40s or 50s (I just turned 50). There are a lot of books about 20- and 30-something women out there. It's refreshing to find older characters with whom one can relate. I appreciated this: "In the month since Emily had least seen her, her mother had dyed her hair red and cut it short and spiky. As she'd told Emily countless times, the problem with getting older was that women over sixty were treated as if they were invisible. At sixty-five, between the hair, a short silk caftan in swirling shades of pink and purple, and the layers of bangle bracelets that jangled whenever she gestured, Lila showed the world just how determined she was not to disappear."
If you like suspense novels, this one doesn't disappoint. Be Careful What You Wish For is an ingenious and amusing novel that makes a great summer or vacation read.
–review by Amy Steele
I received this book for review from William Morrow.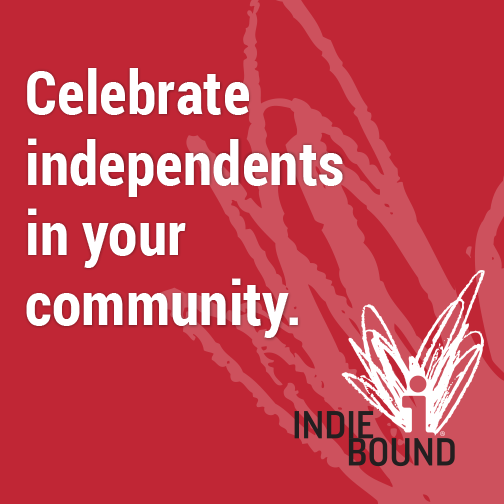 Posted in Books on August 1, 2019
A Girl Returned by Donatella Di Pietrantonio. Europa| July 2019| 160 pages | $16.00| ISBN: 978-1-60945-528-6
RATING: *****/5
A Girl Returned is a short, strong, brilliant novel. In 1975, a 13-year-old girl is returned to her birth family, a family she doesn't know at all. She'd been living in the city with the only mother she'd known. It's unclear why her adoptive mother sent her back. We know early on that the wealthy mother wanted a child and the other mother could hardly afford to have another child and it was best all-around if this girl went off to live on the shore. The narrator is looking back on her life twenty years later. She'd grown up affluent, cultured and educated. It's a shock to return to an impoverished, dysfunctional and abusive family.
She shares a bed with her sister, sleeping head-to-toe. The sister, Adriana, wets the bed. She recalls: "In order to get at least a little sleep, I would remember the sea: the sea a few dozen meters from the house I'd thought was my home and I had lived in since I was an infant until a few days earlier. Only the road separated the yard from the beach, and on days of libeccio, the southwest wind, my mother closed the windows and lowered the shutters completely to keep the sand from getting in. But you heard the sound of the waves, slightly muffled, and at night it made you sleepy. I remembered it in the bed with Adriana."
Her teenage brothers also share the room. One of her brothers, Sergio, torments her. He's bad, cruel and crude. He masturbates while staring at her breasts. He once throws a pigeon with a broken wing, who became trapped in the children's bedroom, out the window. He's spiteful about her upbringing. Vincenzo, the oldest brother, sexually abuses her in a confusing we're related-but-are-we-really-we-don't-know-each-other way. Her parents beat the children. There oftentimes isn't enough money for food. There's a lot of neglect. Despite everything, the girl becomes close with her sister Adriana. She's protective of the younger girl. Then a tragedy befalls the oldest son Vincenzo which affects the entire family.
She's hopeful for a while that the "seaside mother" who she's known for the longest time will come get her and bring her back to the city house. She writes to the mother and although she never receives answers, the mother starts to send money as well as various necessities such as a new bed, a comforter, a set of sheets. The other mother will pay for the girl to attend school. When she receives a high mark at school, she thinks: "My mother would indeed have been pleased, if she could have seen it. She still worried about me, albeit from a distance, more than she worried about her illness: I refused to stop believing that. And yet, in certain melancholy moods, I felt forgotten. I'd fallen out of her thoughts. There was no longer any reason to exist in the world. I softly repeated the word mamma a hundred times, until it lost all meaning and was only an exercise of the lips. I was an orphan with two living mothers. One had given me up with her milk still on my tongue, the other had given me back at the age of thirteen. I was a child of separations, false or unspoken kinships, distances. I no longer knew who I came from. In my heart I don't know even now."
Can you even imagine being sent back to a family you don't know as you're growing into adolescence? As you go through puberty and your mind and body change to no longer have the anchor of your home and mother would be brutal and exhaustive. It's truly the epitome of a nightmare. Even if you didn't have the best relationship with your mother during your teenage years, you had a familiar mother. The novel's written with brutal moments and scenes and beautiful turns of phrase. It's also a redeeming story about perseverance and resilience. This girl makes the best of the situation. She bonds with her sister and she learns to survive. She finds some positive in all the negative and that's truly remarkable and heart-warming. She's a smart, brave girl. A Girl Returned is thoughtful, provocative and extremely moving.
–review by Amy Steele
FTC Disclosure: I received this book for review from Europa.
Posted in Music on July 29, 2019
"Run the Flowers" is the latest mesmerizing track off the upcoming album, Inflorescent, from Friendly Fires, eight years after their last album. Childhood friends Ed Macfarlane, Edd Gibson and Jack Savidge, got together in Macfarlane's parents' St Albans garage at the end of 2017 and wrote a song based on three scrawled words: "Love. Like. Waves." They recorded the album at various London studios with co-producers Alongside producers / co-producers Mark Ralph, James Ford and Disclosure. Friendly Fires will be playing New York and Los Angeles in September.
Posted in Books on July 26, 2019
Devotion by Madeline Stevens. Ecco| August 13, 2019| 304 pages | $26.99| ISBN: 978-0-06-288322-3
RATING: ***/5*
"At first I slipped the ring off before I left my apartment. Then I started wearing it all the time, even in front of Lonnie. I did it because I was bored. Because watching a baby is so repetitive. Because it thrilled me. Because it made me feel sick with worry. Because feeling anything is better than feeling nothing. Because I didn't feel guilty. Because they had so much stuff and I had no stuff. Because it meant nothing to her and a lot to me. Because I wanted to prove to myself that this job didn't mean anything to me. Because this job meant a lot to me. Because it was a test of trust. Because I wanted to know how far I could push her. Because I wanted to feel powerful. Because I wanted to feel powerful like Lonnie must have felt powerful, growing up, wearing this ring."
This reminded me quite a bit of the film Single White Female. A wealthy couple on the Upper East Side hire Ella as a nanny. Ella and Lonnie are both 26-years-old but at vastly different points in their lives. The couple welcomes Ella to make herself comfortable in their home, to eat whatever she wants and sometimes to stay over. Broke when she accepted this position, it's a welcome environment for Ella. Lonnie lives a charmed life to be sure. It's seemingly perfect with her beautiful brownstone, handsome husband and young son. She says she's a writer but Ella cannot figure out what Lonnie's writing. Ella seems thrown off when she finds out that Lonnie's having an affair. She can't understand why. As Ella become increasingly obsessed with Lonnie and her unconventional lifestyle, she starts searching her belongings and reading her journals– "I had the sensation of stepping blinding as I listed the contents of her house's hidden spaces. Of grasping at textures, trying to make out changes in light. I didn't know what it was yet that I was inside, only that whatever I was immersed in was larger than my current understanding." She enters a dangerous cycle where she's extremely attracted to and repelled by Lonnie. Does she want to be Lonnie or be with Lonnie?  How far will Ella go to destroy her or become her? While none of the characters are particularly likeable, it doesn't matter because it's an effectively languid, moody novel examining wealth and envy. It makes for a satisfying summer read. I didn't rate it higher because it took me longer to read than I expected and the characters are ultimately rather forgettable.
–review by Amy Steele
I received an advanced review copy of this novel from Ecco.
Posted in Books on July 23, 2019
The Lady in the Lake by Laura Lippman. William Morrow| July 23, 2019| 352 pages | $26.99| ISBN: 978-0-06-23904-2
RATING: ****/5*
"Alive, I was Cleo Sherwood. Dead, I became the Lady in the Lake, a nasty broken thing, dragged from the fountain after steeping there for months, through the cold winter, then that fitful, bratty spring, almost into summer proper. Face gone, much of my flesh gone."
"It was only when she started moving her things in that she realized while the apartment was charming, the neighborhood was decidedly mixed. Mixed on its way to being not so mixed. Maddie wasn't prejudiced, of course. If she had been younger, without a child, she would have gone south to join the voter registration project a few years back. She was almost sure of this. But she didn't like being so visible in her new neighborhood, a solitary white woman who happened to own a fur coat. Only beaver, but a fur nonetheless. She was wearing it now. Maybe the jeweler would pay more if she didn't look like someone who needed the money."
When Cleo, a young African-American woman is murdered in racially divided Baltimore, recently divorced Madeline "Maddie" Schwartz thinks she can solve the mystery.  It's 1966 and Maddie wants to have her own success apart from her wealthy ex-husband –"The infuriating thing was that her mother was right. Everything about Maddie's post-Milton life was smaller, shabbier."– She starts working at a newspaper where she's relegated to answer questions for an advice column. She becomes romantically involved with an African-American police officer who provides her with inside information on Cleo's case. She's determined to figure out who killed young Cleo and to earn a better position at the newspaper. Maddie seems to be the only one interested in uncovering the truth about Cleo's murder. Meanwhile, the ghost of Cleo has her own opinions about Maddie's sleuthing. Author Laura Lippman effectively takes readers to the gritty streets of Baltimore in the 1960s through the vastly different and unique experiences of a black woman and a white woman.The novel alternates between Maddie, Cleo and a cast of characters (such as a bartender, a classmate, a patrolman, a columnist, a waitress) who may or may not know things about both women and the murder. As the novel progresses, we discover details about each woman. It's a classic noir novel but also a strong psychological novel that examines what motivates women to make the choices they do, particularly in a white male-dominated society. Will Maddie's own secrets end her journey of self-discovery, freedom and empowerment?
–review by Amy Steele
I received a copy of this novel from William Morrow for review purposes.